Discover more from SIDE Notes
News and updates from SIDE Labs. Specialists in social impact + no-code.
Newsletter 2: the power of no-code
This time I actually spoke to some people!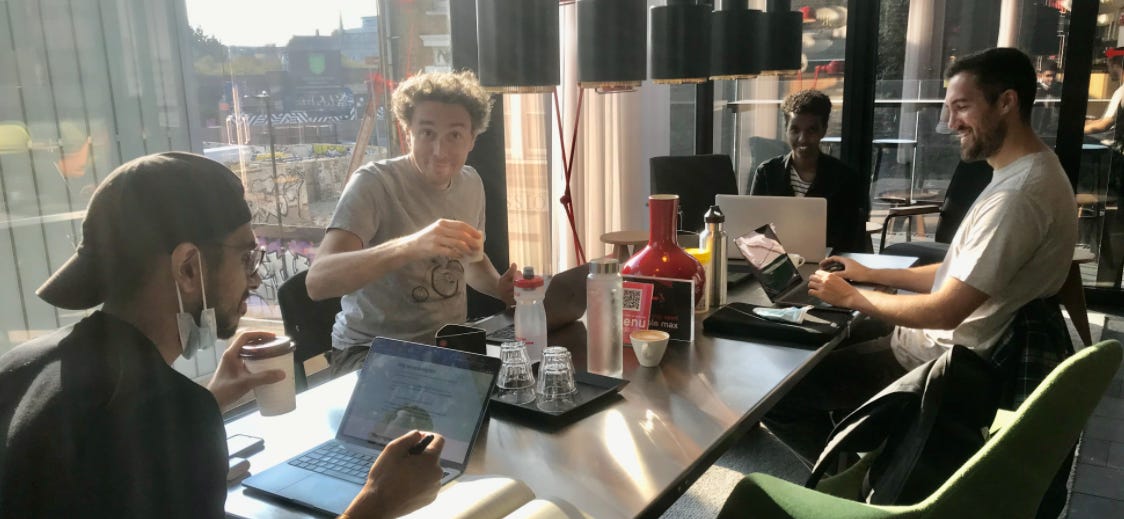 Greetings 👋 
At SIDE, we believe no-code will have a revolutionary impact on the social sector. I wanted to see if people at charities felt the same way.
The short answer is a big, resounding "YES".
The long answer makes for an epic essay: part 1, part 2 & part 3. 
I spoke to three charities, all empowered by no-code.
Tech has gone from being a shackle to a superpower.
As well as being faster to implement, the other thing they highlighted was the reduced cost of maintenance. "It's like having great engineers focused on your problems", said Joey Ceunen at Carefree.
Just how much more productive?
A while back, I wrote that no-code made us 400% more productive. I feared that was an exaggeration.
This week I was speaking to a tech agency boss who said it is unfair to compare code with no-code, as no-code is an order of magnitude cheaper. 10 times cheaper!
To be fair, what he really said was more nuanced, but it is interesting that even a no-code agnostic agrees no-code is much, much cheaper.  
Fastest growing apps of 2020
A theme of the essay was that with no-code, a job is easy once you've found the right tool. Finding the right tool can be hard. Zapier's list of the fastest growing apps of 2020 provides a snapshot. If it is popular, some people must be finding it useful. 
Discovery phase x10
Discovery is the first phase of product development. Over the next month, we are leading 10 charities through a user-centered discovery process. Crickey.
If you've got this far, you are very fashionable
Here's a good survey on the resurgence of newsletters. Top line: simply by reading this newsletter you are wonderfully on trend.
How you can help
This newsletter is just getting started. Any feedback, I'd love to hear. If you enjoyed it, please share it with a friend or on Twitter.
Cheerio, 
Andy and all at SIDE